In addition to considering the material of the perfume bottle, modern perfume bottle designers also pay attention to the shape, color and decoration of the perfume bottle. Coupled with the advantages of comparison with plastic perfume bottles, it makes glass perfume bottles an excellent perfume container. And there are many types of glass perfume bottles to choose from. As a glass perfume bottles supplier, I'd like to share it with you.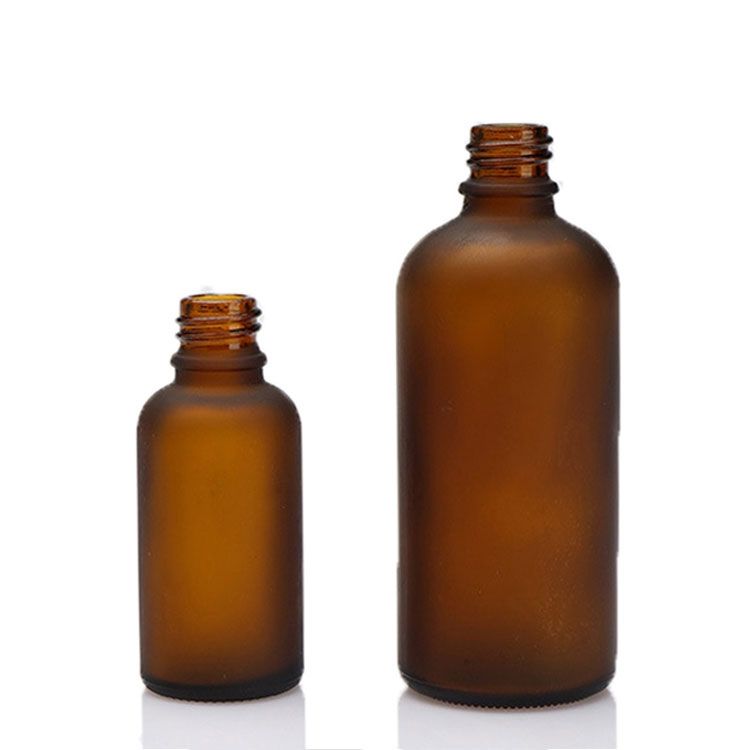 Compare to Plastic Bottle
The plastic perfume bottle is not the mainstream in the perfume packaging market but occupies its overwhelming advantages over other perfume bottles'. Plastic perfume bottles are cheaper than metal, crystal, and glass perfume bottles, which are obviously attractive for low and medium perfume packaging manufacturers. And it is not easy to break in the process of transportation. What is more, the blow molding process allows the appearance style of plastic perfume bottles to be more diverse.
Main differences

1.Different properties: plastics are polymer synthetic materials with many types. Glass bottles with metal ion colorant can be made into emerald green, dark green, light cyan, amber glass, and other different colors.
2.Different characteristics: glass perfume bottles are traditional perfume packaging materials, which are bright, transparent, airtight, and easy to form. It has good chemical stability, but it is too heavy and easy to break. The plastic bottle is lightweight and easy to storage, transport, carry and use.
3.Summary: glass perfume bottle has good sealing performance and stable chemical properties. It is ideal for perfume packaging because its high-quality raw material can effectively ensure the quality of perfume for a long time. The plastic bottle has good permeability, good sealing, and high transparency. It is suitable for storing mild cosmetics or skincare products.
---
Different Types of Glass Perfume Bottles
Spray Perfume Bottles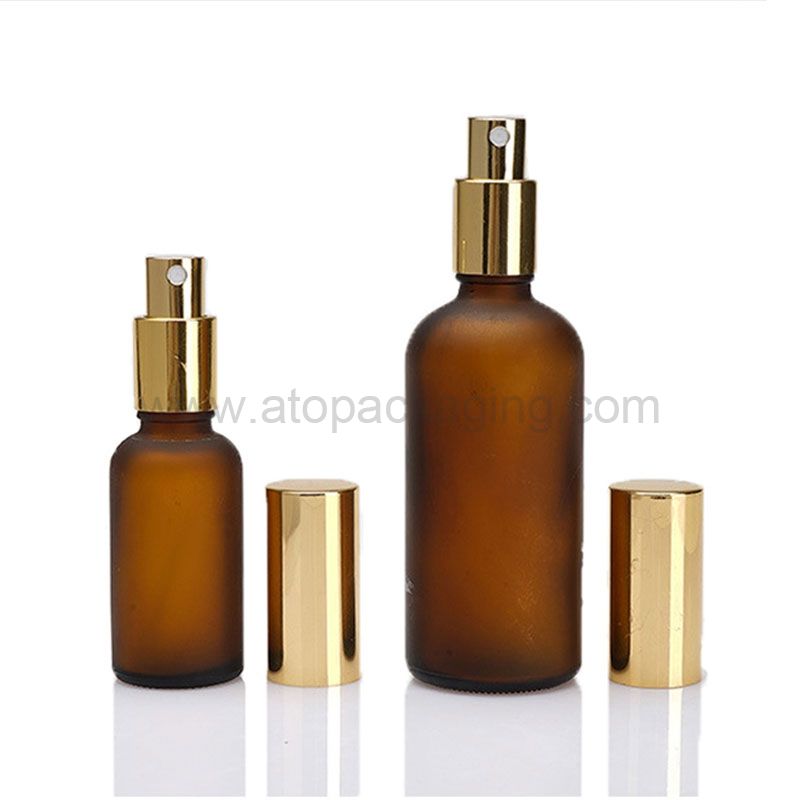 Round spray perfume bottle
Spray bottles are quite popular among perfumers, and for good reason. For one thing, spray bottles can dispense fragrances in a light cloud over a large area. This will prevent users from applying too much fragrance and will allow them to have more control over the amount of product used. Spray bottles come in many iterations for many uses. They come in many sizes and shapes, and cologne bottle designs often vary. Some designs are simple, while others are quite elaborate.
Additionally, the way spray bottles are built allows users to easily access the product without leaving it exposed to the air, light, and heat. A spray cologne bottle design does not require the bottle to be uncapped, thus ensuring that the contents are kept safe from contamination and oxidation.
Another benefit to spray bottles is that they're easy to use. By simply pressing down on the dispenser, you'll be able to easily discharge the product from the bottle. You'll have no physical contact with the product until it reaches your skin or clothes, which means that the oil, dirt, and bacteria on your skin won't get mixed in with the product. Spray bottles thus make highly convenient and hygienic perfume or cologne bottles.
Roller Ball Perfume Bottles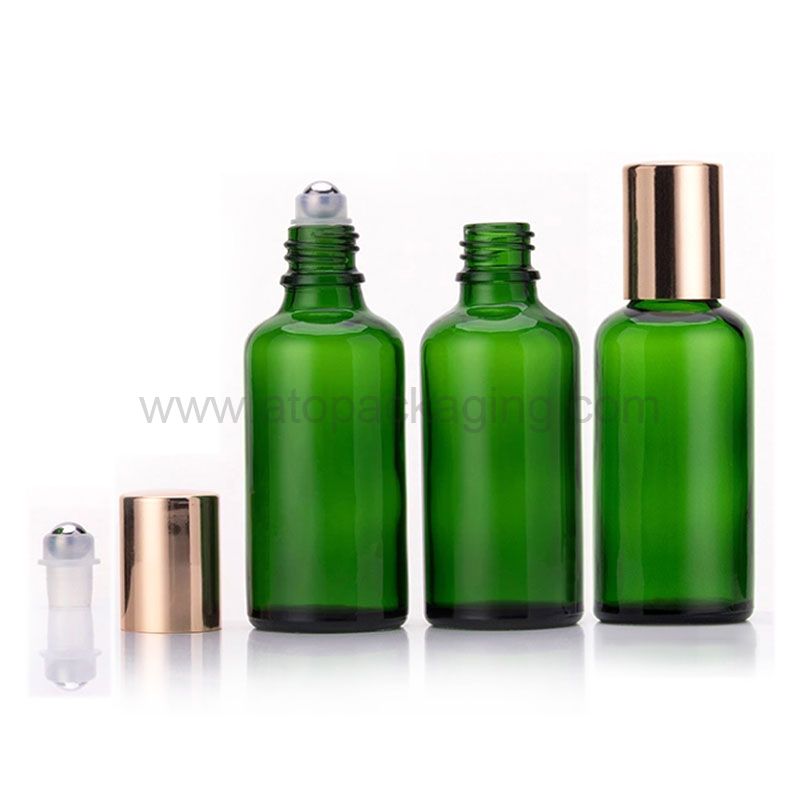 Round essential oil roll on bottle
Roller ball bottles also dispense their contents without the need for uncapping, but work differently compared to spray bottles. Spray bottle dispensers don't need to come into direct contact with the user's skin, but roller ball bottles do. The roller ball bottle's dispenser consists of a plastic, glass, or metal ball that rotates so that it can dispense small amounts of the bottle's contents. You'll be able to easily control how much of the contents you want, but the drawback is that the contents and roller ball will have to come into direct contact with your skin.
Human skin produces natural oils that attract dirt and microbes, and we also shed dead skin cells on a regular basis. Thus, anything that comes into contact with our skin also comes into contact with oil, dirt, microbes, and dead skin cells. It's conceivable, therefore, that when roller balls touch our skin to dispense perfume or any other material, they also push small amounts of oils, dirt, microbes, and dead skin cells back into the bottle.
Aquiman focus on providing packaging solutions for cosmetic companies, including production and design of bottles. We have the different types of glass perfume bottles for sale, if you need, please contact us.