Perfume has a fragrant and strong fragrance, which can make people's spirits happy. Perfume not only enriches people's life content, but also improves people's quality of life. Among the perfume glass bottles in cosmetic packaging, there are two most commonly used: roll on perfume bottles and spray perfume bottles. So what are the differences between these two perfume bottles? As a perfume bottles supplier, I will answer this puzzle for you.
The significant difference between the glass bottle roll on type and the spray type is the difference in the method of use.
Roll on Perfume Bottles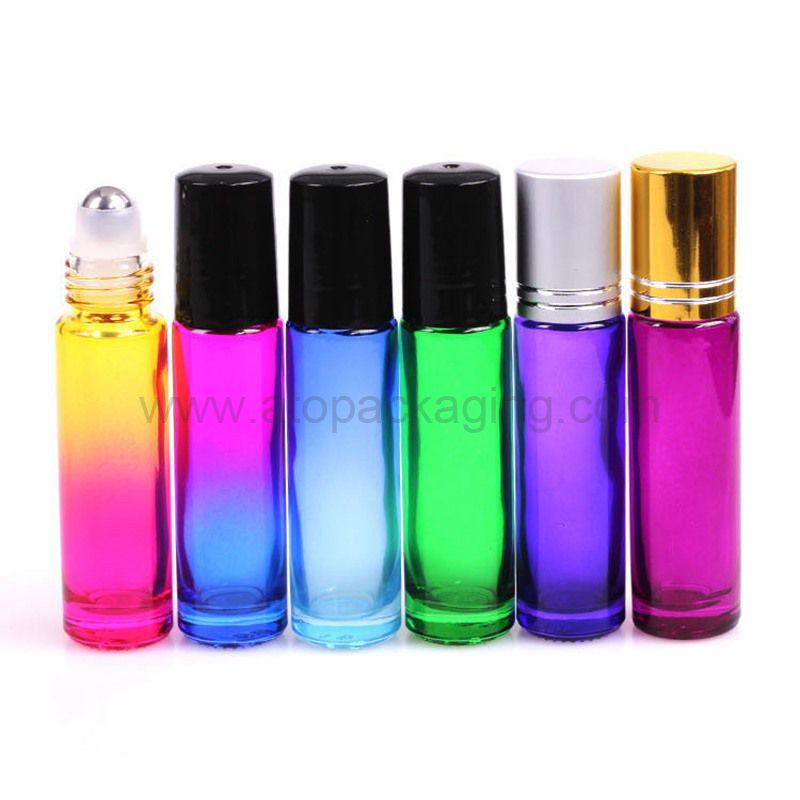 Roll on Perfume Bottles
The usage of roll on perfume bottle is very simple. In general, because the texture of roll on perfume is relatively viscous, you need to turn the perfume bottle upside down when using it. After the perfume has wetted the roll on, you can slide the roll on on the skin, so roll on perfume is also called For perfume pen. When using it, let Roll on touch the skin, and roll it slowly, the perfume can be evenly applied to the skin.
The hot parts of the body will stimulate the fragrance of roll on perfume, so roll on perfume is applied on the wrist, inside of the elbow, and behind the ear. The suitable places for applying Roll on perfume are the back of the neck, behind the ears, the wrists and the inside of the elbows. These are the places where perfume is most often sprayed. After spraying, the fragrance will come out naturally, and the whole person will be charming. Aroma. Under normal circumstances, you cannot rub the perfume after spraying it on your wrist, because friction will destroy the structural molecules of the perfume and make the perfume lose its original taste. Roll on perfume is very simple and convenient to use. It is very small and is a must-have tonic artifact when you go out. Spray the perfume just right on the body before going out, and then use the roll on perfume to touch it up in the afternoon.
Spray Perfume Bottles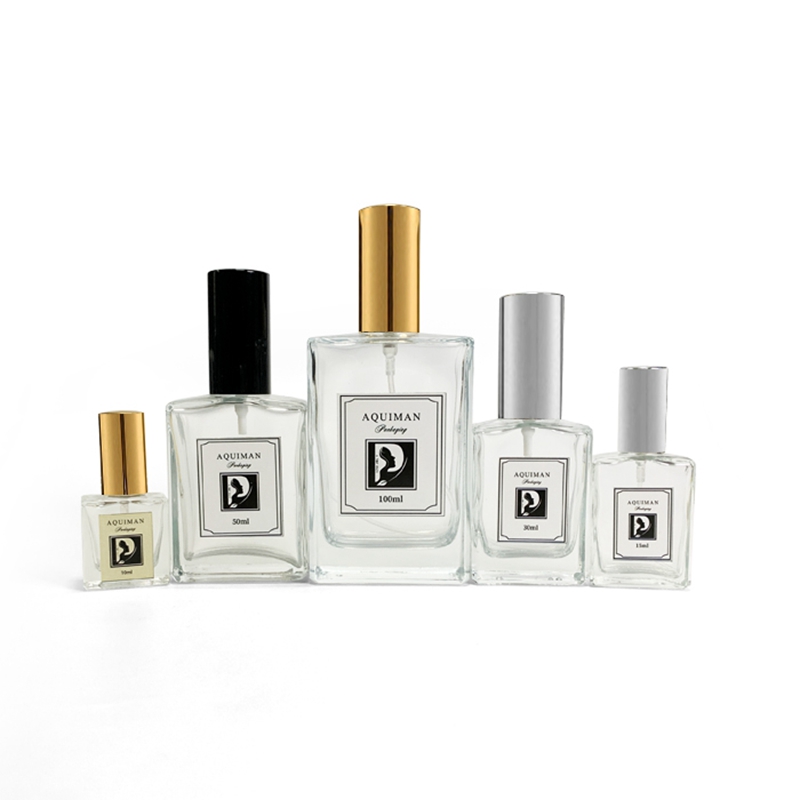 Spray Perfume Bottles
The spray perfume bottle is sprayed with perfume by the nozzle. The texture of spray perfume is relatively thin. It is mainly sprayed out by the nozzle of the perfume bottle, and the sprayed perfume molecules will be scattered on the human body, or spray perfume can be sprayed directly on the desired part. When in use, it is generally sprayed to the air or the required parts, and the perfume molecules sprayed by the nozzle will fall on the human body. Spray perfume can be used on the body, hair or clothing, while roll on perfume is generally used on body skin.
Aquiman has a variety of perfume bottles on sale to meet your different needs. To learn more, please contact us!