ATO products, proposes cosmetic packaging including highly customized design jars and bottles suitable to contain various types of beauty products.Packaging is an essential marketing tool that has the task of convincing the user to whom it is addressed to purchase, allowing the product to stand out from other competitors in the same category, you can Ordering in bulk, which is making sure everything needed for a product line is at your fingertips. Ordering wholesale cosmetic packaging is a convenient solution because using glass and PET plastic containers for skin care and cosmetic products can extend shelf life.If you need bath and cosmetics containers, or any other type of packaging material, look no farther than the vast inventory at Paper Mart. If you need help navigating our wide selection, never hesitate to contact a member of our team by phone or email. Shop today for all your packaging needs!
Cosmetic Packaging Definitions
Acrylonitrile-butadiene-styrene (ABS): This material is tough and rigid. The opaque plastic is easily altered by injection molding, extrusion and thermoforming. ABS tends to be more expensive than general or impact grades of polystyrene.
Airless Bottles: Bottles that use a mechanical pump for a non-pressurized vacuum dispensing system. Airless bottles also help to extend the shelf life of the packaged product.
Airless Bottle Piston: A small plastic disc which pushes the product towards the top dispensing nozzle. A small vacuum is created within the chamber when the actuator is pressed and the product inside the container is dispensed. The piston moves upwards to regulate this change in pressure. This is why there's a small air hole in the base which allows air in through the bottom to replace the area dispensed. One of the benefits of the piston is that the product is not exposed to air until it is dispensed, which often means that cosmetic products can avoid the need for preservatives.
Airless Vent: A small hole to allow air in at the bottom of the bottle to replace the area dispensed. The packaged product isn't exposed to air until it is dispensed.
Closure: Once a product has been opened, a closure is used to seal the container for future uses. Closures can also be used in the actual dispensing of a container's product.
Collar: The elevated rim of a container found between the shoulder and the screw-threads. See an example of a collar on an airless jar.
Debossed: A stamping technique in which the graphic or text is applied from the outside and will diminish from view when looking at the product. Debossing applies the graphic or text downward from the top so that it is indented into the product. Debossing is not as commonly used as embossing, but it has a rare appearance that tends to truly cause a company's logo to stand out.
Dip Tube: Also commonly referred to as a stem, this plastic tube of a pump or atomizer goes down into the container.
Disc Cap: A two-piece dispensing closure that can typically be used to open and dispense product with one hand and one finger.
Embossed: A stamping technique that creates a raised surface in which a detailed finished can be achieved. Embossing can be useful when a graphic or text needs to truly stand out on the packaging. This technique helps to accentuate graphics on a product, which can help to really draw the consumer's eye.
Eye Mark: This is a small rectangular printed area on the packaging, placed near the edge of the printed flexible packaging material. It is used to ensure the alignment of the printing on the front and back of the packaging, as well as to communicate to the machine where to correctly cut the product.
Fine Mist Sprayer: A hand pump that when pressed, releases the contents inside the container through a strong spray. When the pump is pressurized it is able to attain the best spray effect such as a fine mist. Most often used for packaging of toner, perfume, thin liquid foundations, etc.
Finish: The plastic which forms the opening of a container which is shaped to fit a specific closure. The Finish description displays the outer diameter in mm's of a bottle or jar's neck, and a thread configuration of how the closure fits on the container.
Glossy Finish: A packaging finish characterized by shine or luster on the surface of the material. A high gloss finished product will clearly reflect light off of it. See an example of a glossy finish lip gloss tube.
Hot Stamp: This is a decorating technique which uses a die that cuts metal foils from a ribbon and by heat, and embosses the die/design onto the surface of the plastic container. This method is commonly used alongside silkscreening on cosmetic containers.
Lotion Pump: A pump dispenser with the ability to control output of product for the specific desired amount. This type of pump is most commonly used with lotions, liquid soaps and shampoos, cosmetic and other health and beauty products.
Matte Finish: A packaging finish also often referred to as a flat finish. This look displays no gloss when observed from any angle. See an example of a matte finish airless bottle.
Metallization: The procedure of coating a plastic item with a thin layer of metal in order to display a gold, silver or other metal look. This process is commonly used on closures of packaging.
Output: The amount of product dispersed from the packaging container through a pump, varying between low and high output. You can view the output of every Cosmetic Packaging Now product in the product description.
Overcap: This is a closure that goes over the main closure in order to protect from accidental dispensing. These secondary closures are also used to heighten the design of a package.
PETG (Polyethylene terephthalate glycol): A thermoplastic polyester that carries considerable chemical resistance, durability, and formability for manufacturing. PET uses the same monomers as the glycol modified PETG, but PETG has more powerful strength and durability, as well as offers more impact resistance and is better suited to higher temperatures. PETG is also used for techniques such as bending, die cutting and routing.
PMMA (Polymethyl methacrylate): Also known as acrylic, or acrylic glass, PMMA is a transparent thermoplastic often used in sheet form as a lightweight or shatter-resistant alternative to glass. This material can also be used as a casting resin or in inks and coatings, among several other uses.
Polypropylene (PP): Polypropylene is similar to polyethylene, though It is slightly more vulnerable to strong oxidizing agents. It is translucent, autoclavable, and presents the best stress-crack resistance of the polyolefin. Containers made of polypropylene are frail at ambient temperature and could potentially crack or break if dropped.
Silk Screen Printing: A printing method in which the ink is forced through a design on a taut screen, made of nylon, wire, or other tough screen material, onto the container to be printed. This method is often used on closures, liners and most containers regardless of shape or size.
Soft Touch Finish: A packaging finish that displays a matted varnish rubberized coating surface. This finish is popular in cosmetic packaging because it offers added aesthetics to the finished product. The coating typically feels good to the touch, and also serves as a protection against wear and tear. It is more hygienic in comparison to conventional plastic and is able to undergo prolonged usage and stress.
Stability Testing: Testing done to safeguard that a new or modified product meets the expected physical, chemical and microbiological quality standards as well as functionality and aesthetics, when stored under appropriate conditions. Since the development cycle of cosmetic products is relatively short, each manufacturer designs their own stability testing program so that it is economically reasonable and efficiently addresses the testing requirements.
Styrene Acrylonitrile (SAN) - AKA Acrylic: Thermoplastic copolymer with favorable stiffness, which is scratch, chemical and stress-crack resistant. SAN is comparable to general purpose polystyrene except for enhanced impact resistance and barrier properties; increased rigidity and UV stability; natural straw color; transparent. See an example of our acrylic jars.
Eco Friendly Cosmetic Packaging product
Airless Jars
Airless jars are designed with an airless delivery system that minimizes oxidation from exposure to air and eliminates the need for end-users to directly place their fingers into the entire product.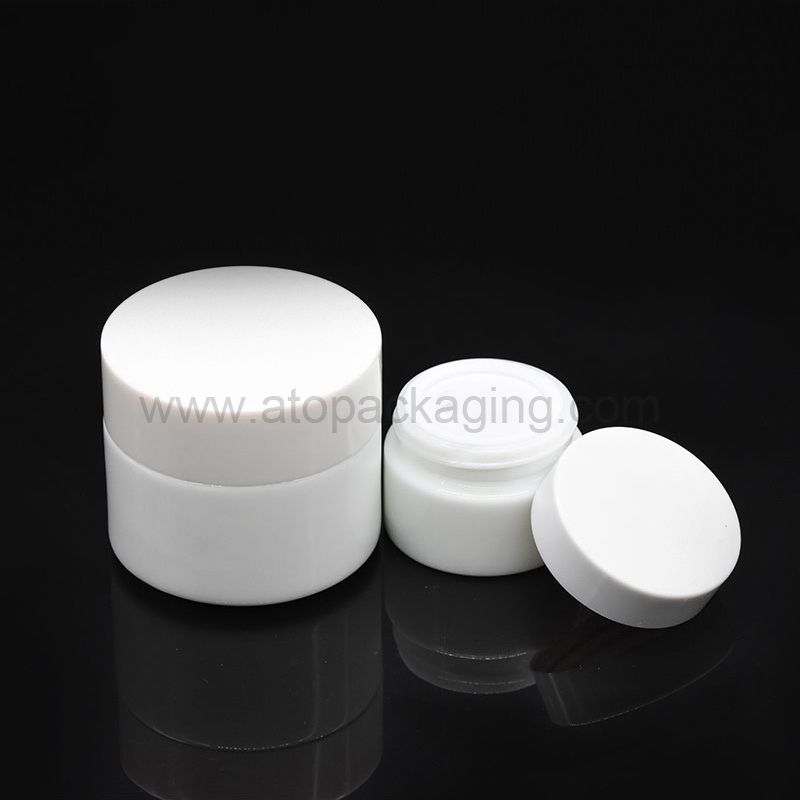 Airless Bottles
Airless bottles represent a type of cosmetic packaging lines optimal for the maintenance of the product in a pure environment and without external contaminations, granting to the final user the maximum hygiene and practicality of use thanks to a convenient dosing controller. This type of bottles finds its ideal use for containing serums, primers, glossy foundations and body creams.
Cosmetic Bottles
Cosmetic Bottle is a wide range of containers for personal care, beauty and aromatherapy products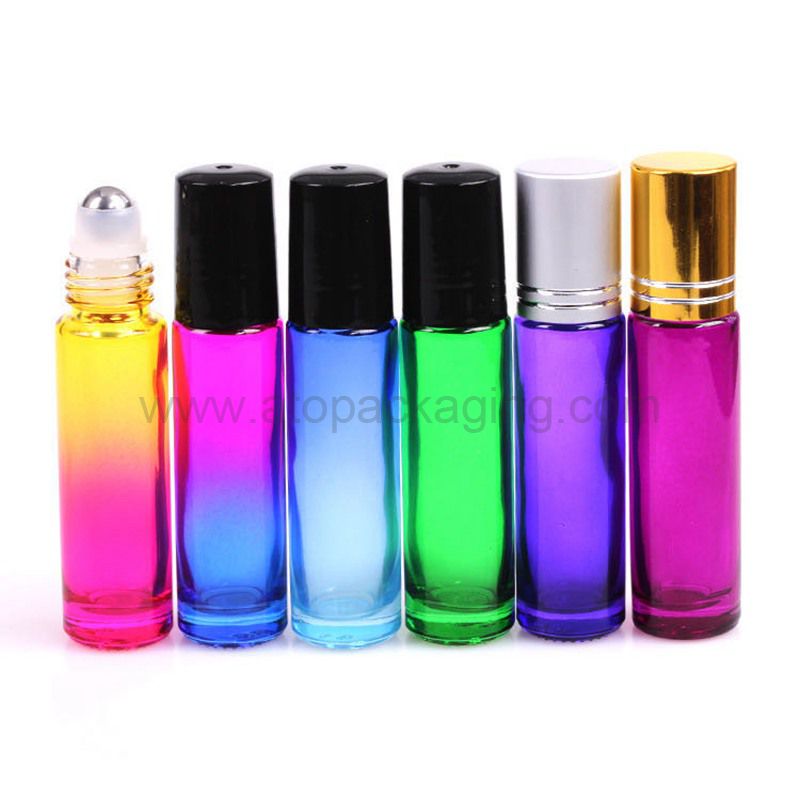 Dropper Bottles
Dropper bottles make it easy to dispense small, precise amounts of liquid, and can be easily controlled. Dropper bottles makes storing various types of liquids from home remedies, essential oils, medicine to cleaning solutions a breeze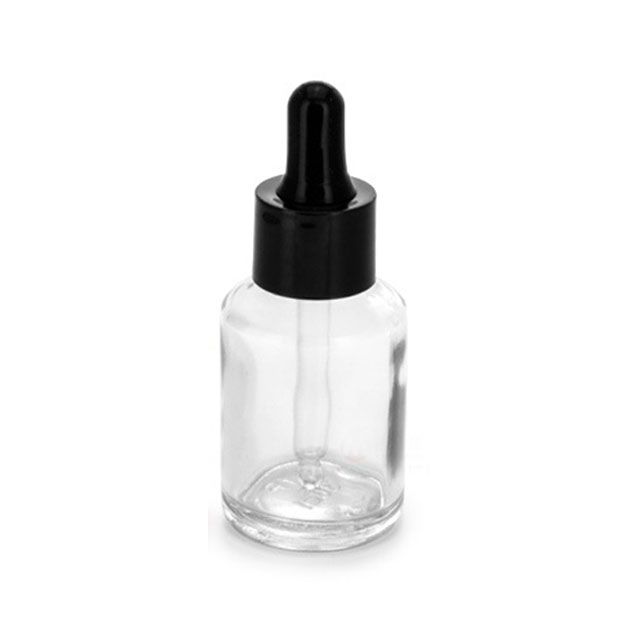 PP Airless Pump Bottles
Plastic airless bottles, with a linear and chic design, are ideal for containing products such as tonics, cleansing milk, body lotion and shower gel.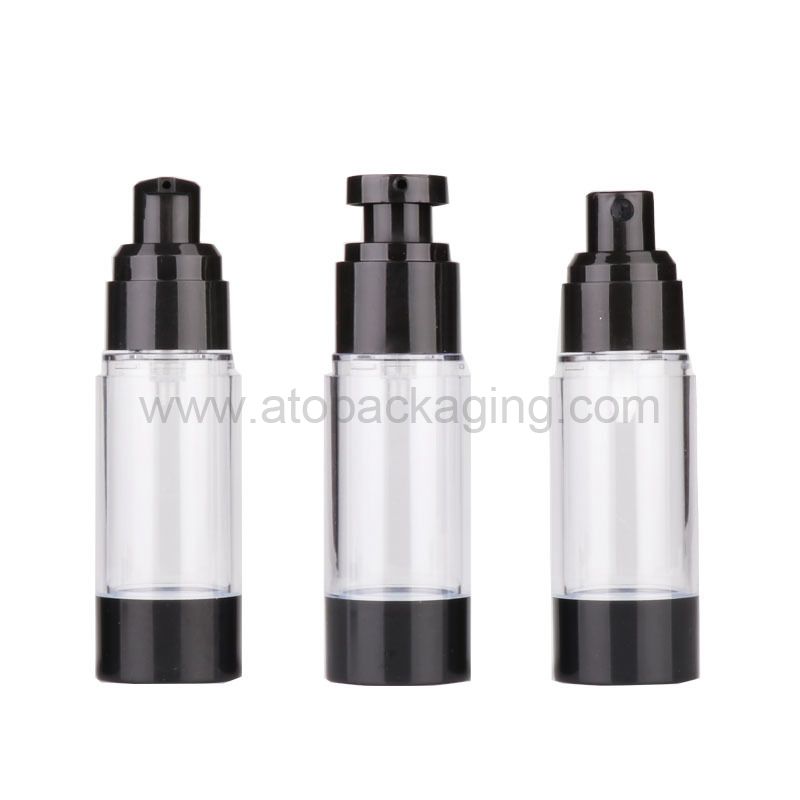 GLASS Cosmetic Bottles
For classic eco friendly cosmetic packaging, glass cosmetic bottle is second to none. Made from abundant natural raw materials such as sand, it doesn't use up precious natural resources. It's also already widely recycled, and because glass waste melts at a lower temperature than raw materials, recycling glass can also help save energy.Glass bottles, available in both transparent and frosted glass, are designed to contain products such as fluid foundations, serums, eye and facial creams.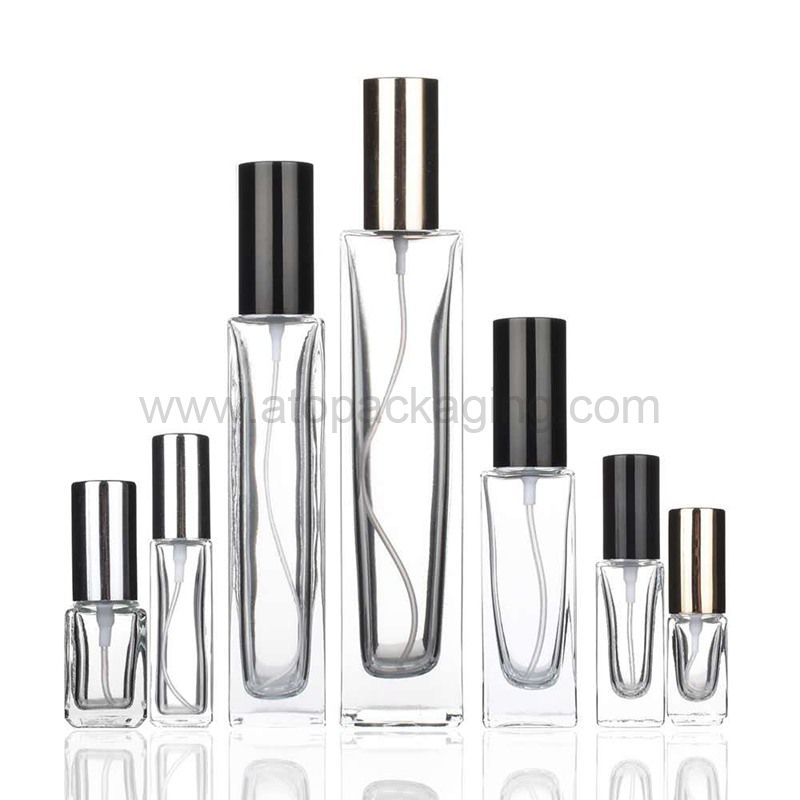 Glass jars
Glass jars are the perfect containers for beauty creams, eye contour, scrubs and masks, while plastic jars, are more suitable for face creams, masks or foodstuffs. Finally, complete the Skin Care Collection, the plastic bottles and the clear or frosted glass bottles.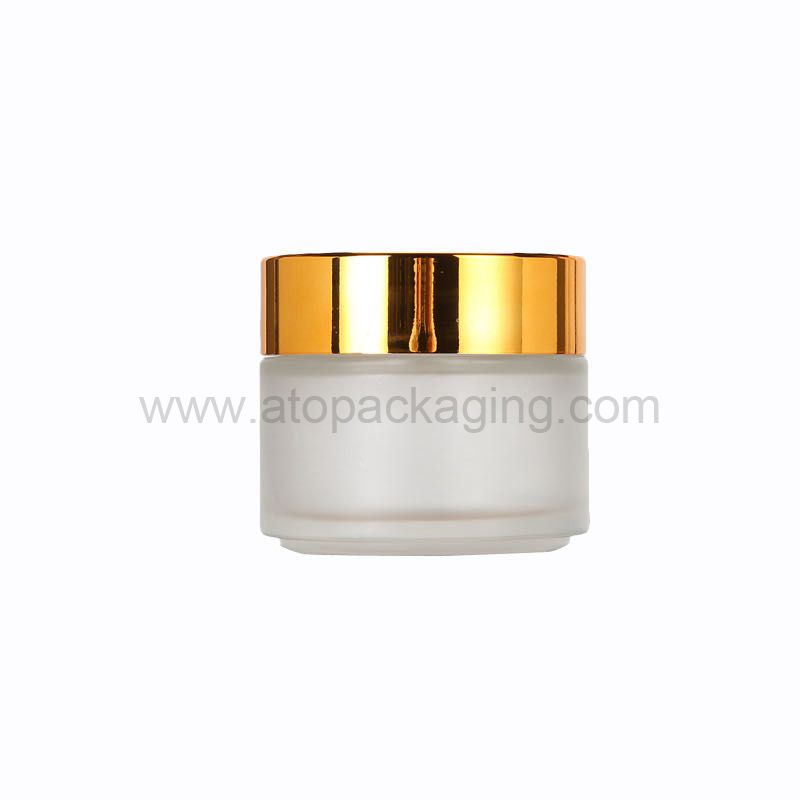 Aluminium Cosmetic Bottles
Aluminium is one of the most sustainable recyclable materials available. In fact, almost three quarters of all the aluminium ever produced is still in use today. Because of this, it's a great option for cosmetic brands looking to build their eco credentials.
The shiny silver jar body is fab for luxury cosmetics, and it's easy to personalise by adding a label to the side of the jar. The opaque nature of aluminium also prevents reaction of your product with light or other external factors.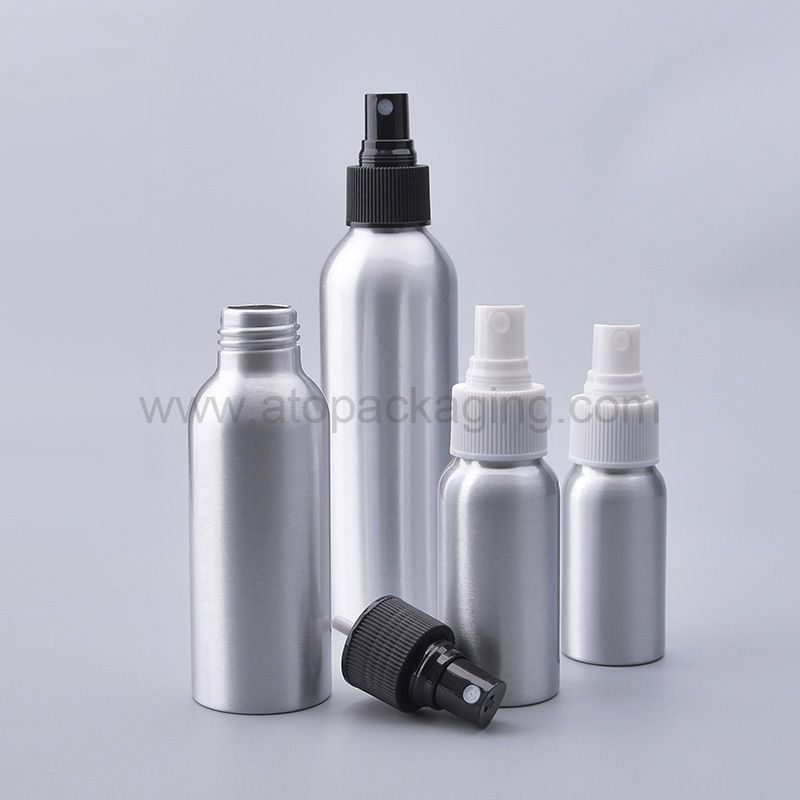 Custom Printed Cosmetic Packaging Wholesale
Proper shape and size
As you look good in your sized clothes, cosmetic products also look perfect in proper size Packaging.Packaging for Cosmetics with proper shape and size encloses the product perfectly, leaving zero chance of being damaged. Whether you are a lipstick brand or an eyelash brand, we offer Packaging of Cosmetics in various shapes and sizes to meet the needs of every customer. From the long mascara Packaging to the rectangular powder Packaging, we have all the styles. In saying that, if you have any particular style, shape, size or design in mind, we can have that created for you as well. There is no limit to our creativity and innovative minds. We have the skills to think of the most unique ideas for Packaging Packaging for Cosmetics within minutes.
Standing out in the crowd
The cosmetic products you offer may not be very different from other brands. So, what will make customers choose your product over the competition? For the design of customized cosmetic packaging, we put our efforts to make your brand stand out in the crowd. Our Cosmetic Paper Packaging have enhanced visual appeal which will make customers choose you from the sea of brands. We use high-quality print and finish to give the Bulk Cosmetic Containers an impressive look.
We know that every business out there is trying hard to be a standout. That can be possible definitely only when the Custom Makeup Packaging have the right style and design. It is catchy, alluring, attractive and compelling all at the same time. With Custom Packaging Pro, know that you will get exactly that, Cute Makeup Packaging that customers adore and admire.
Encourage loyalty to the brand
At CPPro, we believe that effective Small Makeup Packaging packaging design should not only attract new customers but also retain the old ones. We provide cosmetic packaging wholesale which keeps your customers happy and will not make other brands take them away. As much as money is important to run your brand, customer loyalty also keeps your business going. So, always choose the right packaging expert for your Custom Makeup Packaging job to handle all the needs regarding cosmetic Packaging.
Product protection
We know that cosmetic products are delicate and need special Cheap Makeup Packaging packaging solutions. That's why our designers keep every little detail in mind and focus on designing durable custom printed cosmetic Packaging. Moreover, our company focuses on using the best material with the finest quality and standards. This ensures the end product which is going to be the Printed Cosmetic Packaging, will be the best and most reliable. Since our Packaging are made of high-quality Cosmetic Packaging Materials which guarantees the product protection at all cost. During the most crucial phases like shipping, storage, transportation etc., the Makeup Packaging Packaging are there to ensure nothing happens to the items inside.
We offer Makeup Packaging in various materials to suit individual needs. Because we know that not every material is suitable for every product. Liquid based products require something water resistant. While some will need proper ventilation. Keeping these elements in mind, we get material for Cosmetic Packaging Packaging that can cater to these specific needs.
Cosmetic containers manufacturer
Aquiman Top packaging manufacturer Co., Ltd., professional manufacturer of packaging was established on June 9th, 2008. It has introduced the most advanced machines for pipe drawing, bottle blowing, silk printing, frosting, hot stamping, bronzing, labeling and coating, etc. We focus on providing packaging solutions for cosmetic companies, including production and design of bottles.